Christmas on Canal Street
Spark the Spirit | Friday, November 23 | 5pm -7:30pm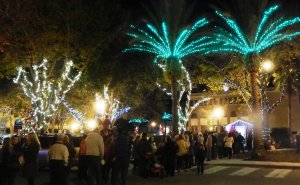 Tree Lighting Ceremony, Live Entertainment & Santa's Grand Entrance make this family friendly event the kick off of Christmas on Canal Street in our beautiful Downtown. Canal Street Historic District brings the spirit of the holidays to Christmas Park, located at the corner of Live Oak & Canal Street.
Stores and Restaurants have extended hours and Canal Street will be closed to accommodate pedestrians. Stop in and visit Santa's Work Hub and watch the childrens' eyes light up when they see the sparkling decorations and Santa too!
​There may also be a special surprise to get you into the "winter" spirit!
Coastal Christmas Market | Saturday, November 24 | 9am - 5pm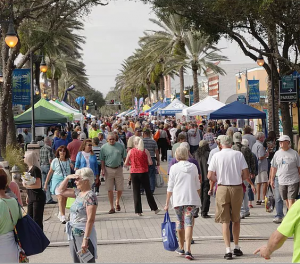 Enjoy a wide variety of beautiful gifts and holiday decor handcrafted by local artisans. Our merchants will welcome you into their shops for a look at the treasures available all year long on Canal Street. Support local charities and schools by purchasing their baked goods and other items. Bring the kids and enjoy a fun day on Canal Street.
Shop Handcrafted Holiday Items from 90+ Local Vendors
Music & Demonstrations (on Live Oak)
Grab Lunch or a Snack: Local Restaurant or Street Fare
Support Local Charities & Schools Unique Gifts for everyone on your list!
New Smyrna Beach Christmas Parade | Saturday, December 1 | 4pm - 6:30pm
10th Annual Girls Night Out | Thursday, December 6th | 5pm - 9pm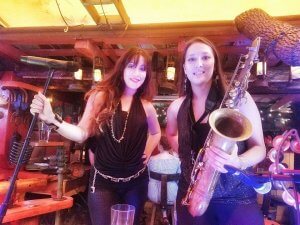 Gather your girls, then get ready to Sip & Shop the night away!
Head out on the town for a night of shopping, wining and dining. You do not want to miss out on this epic night!
FEC Christmas Train | Saturday, December 8, 2018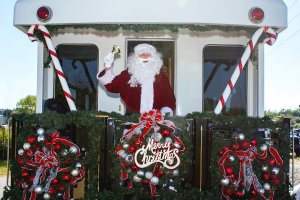 Santa makes a surprise visit  for good boys and girls when the Florida East Coast (FEC) Railway's Christmas Train comes to town.
The FEC Christmas Train is run in coordination with the U.S. Marine Corps Toys for Tots Foundation and travels from Jacksonville to Miami.
Santa Claus will be spreading holiday cheer from the decorated, historic FEC passenger cars. US Marine Corps service members will be at each stop along the route to greet Santa and his FEC elves.  It is a beloved tradition among FEC employees, their families, customers, suppliers and the communities in which they serve.
Bed & Breakfast Tour | Sunday, December 16 @ 2pm - 4pm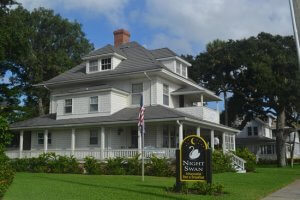 This is a FREE, self-guided tour featuring 5 unique settings. The host B&B's are on both the mainland and beachside of New Smyrna Beach. Maps will be available at each location listed below, so visitors may choose their own journey from one to another. What a wonderful way to spend a Sunday afternoon in our very special city!
A special thank you to our 10th Annual 2018 Christmas on Canal Street Sponsors