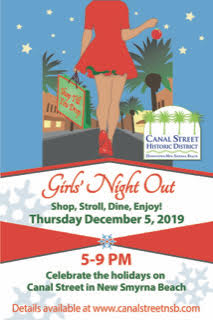 11th Annual Girls Night Out Shopping Event
Date: Thursday, December 5, 2019
Time: 5pm - 9pm
Open shop, Stroll, Dine with friends along downtown and Canal Street shops.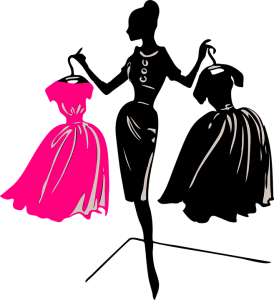 Open shopping, music, and activities along downtown and Canal Street shops.
Get all of your holiday shopping done and support local business by joining us for this special Girls Night Out shopping experience!
Provided by downtown and 

Canal Street Shops, Fun Activities, Prizes, and Gift Basket Drawings.  
There will be live music along the street from 5:30-8:30pm.  
Gift Basket Drawing, 8:00-8:30pm
You must be present to win!
Buy Tickets to Girls Night Out Event (below)
(Note: Once you have purchased your ticket please save this receipt and bring it with you on December 6th to the check in tables at Total Vision.  You will receive your ticket on the night of the event along with your raffle ticket for the gift basket drawings).
Tickets can be purchased at the event tonight starting at 4pm. Cash or check only. Registration is located at Total Vision (524 Canal Street).
 GNO, 2019 Planning is under way Stay tuned. Updates are coming soon.
Regular Ticket: $25 includes a 11th Annual Edition
The first 500 ticket purchases also include a CSHD tote full of goodies 
from local businesses.